Conference Agenda At A Glance
Thursday, June 9, 2022

8:00 PM - 10:00 PM

Getting To Know You Reception
Greet Old Friends and Meet New Ones
Munchies & Mingling
Sponsored by The Horton Group,
"Insurance Specialists for the Resale Marketplace"

Friday, June 10, 2022

8:30 AM - 9:30 AM

Registration

9:00 AM - 9:45 AM

Conference Orientation

10:00 AM - 4:00 PM

Resale Shop Bus Tour (Optional)

8:00 PM - 8:30 PM

Late Registration

8:00 PM- 10:00 PM

"Sweet Treats" Dessert Party
Join us for Dessert & Entertainment.

Saturday, June 11, 2022

8:00 AM - 8:45 AM

Continental Breakfast - Late Registration

9:00 AM - 9:45 AM

Keynote Speaker: Abe Sanchez
Remember Your Why!

10:00 AM - 12:30 PM

Two Morning Workshop Sessions

12:30 PM - 2:45 PM

Lunch and Action Auction

3:00 PM - 5:30 PM

Two Afternoon Workshop Sessions

Evening

Free Time for You!

Sunday, June 12, 2022

8:00 AM - 9:00 AM

"3 in 1" Sessions

9:15 AM - 10:30 AM

Networking Sessions

10:30 AM - 11:30 AM

Breakfast Buffet

12:00 PM - 4:00 PM

SourceMart - A Resale Trade Show

2:30 PM - 3:30 PM

Hospitality Hour in SourceMart
Sponsored by The Computer Peeps

7:00 PM - 10:00 PM

Party Like Royalty! - Dinner & Entertainment

Monday, June 13, 2022

9:00 AM - 9:45 AM

Continental Breakfast

10:00 AM- 11:30 AM

Closing Session: Your Gem of an Idea
Moderator: Glenda Polak

11:30 AM

Closing
Conference Highlights

Saturday Morning: Keynote Speaker - Abe Sanchez
Remember Your Why!


Do you ever stand in the middle of your store exhausted, stomach growling, half-cold Starbuck in your hand, wondering, "Where did my Why go?" Is it under that rack of clothes over there? Did it get shoved into one of those 37 bags of in-take over there? Did it fall off a cliff? Is it sitting on a beach in Tahiti laughing at me right now?
We all start with a Why. But sometimes our WHY goes missing. Sometimes our WHY changes. What if you could find your WHY again? What if you could dust it off, polish it up and put it back on display? WHY don't we do just that during my opening Keynote.
Abe Sanchez, and his wife Valerie, have owned and operated Article Consignment since 2009. With experience in banking, construction management and now retail entrepreneurship Abe has found that he thrives in speaking engagements, media and educating. Luxury is his specialty, and the pandemic has challenged him to find new ways to reach his audience. In January 2020 Article Consignment expanded to two locations...one luxury, one closet essentials. By March 2020 they closed temporarily for two months and had to pivot drastically to survive. Today, Article Consignment has come out of the best sales year in its history, which nearly cost Abe & Val their sanity!

Monday Morning: Closing Session
Your Gem of an Idea
Moderator: Glenda Polak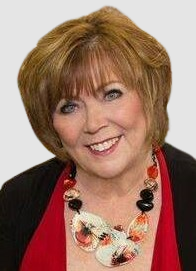 After being part of such an energy filled atmosphere, you leave Conference with pages and pages of notes. They are filled with ideas gathered from workshops, networking and shared conversations. How are you going to use what you learned? As we close The Crown of Resale, Conference 2022, it's time to: Prioritize, Plan & Implement! Prioritize which goals you wish to achieve from your chosen takeaways—and in what order. Create a Plan to challenge yourself to apply all that knowledge. Implement your own "Gem" that will make a significant difference in your business. Stimulate your brain and reset your thought process during this highly interactive closing session. It is YOUR turn to share!
Glenda Polak owns Caprice Consignment in Edmonton, AB, Canada. Described by her customers as a "superbly curated treasure trove of upscale fashion finds," Caprice offers generous doses of resale therapy as they work with customers to help them discover and love their unique fashion style. For Glenda, it's never about making a sale; it's about making a difference! Glenda presents Caprice Shopping Channel tri-weekly via Facebook Live videos and also co-hosts the bi-monthly women's networking event, Success Soirées.

Sunday Evening: Dinner & Entertainment
Party Like Royalty!
Join in a fun party, complete with a delectable buffet dinner and entertainment. Enjoy our buffet as you listen to the music. They will be with us all evening for your listening and dancing pleasure. We know the fun and music will move you to join them on the floor. YES... we are going to party again!
Stride down to the air-conditioned comfort of our ballroom for a good time!
Cash bar available.
Casual Attire... Royalty theme dressing is encouraged: It's your chance to be a King or Queen. (Perhaps, your peers will Curtsy or Bow when they greet you!) Dress as British Royalty or Elvis, The KING of Rock 'n Roll, Aretha, The QUEEN of Soul, the King or Queen of Hearts, Prince Charming, the Evil Queen, etc. OR...come dressed as a "Royal Mess" - interpreted as you like! Now is your chance to bring out the Royalty in you! Click Here for some royalty theme costume ideas.
The Sunday evening event IS INCLUDED in all conference registrations and full guest packages

Pre Conference Event
Getting To Know You, A Casual Reception
Come to Conference early and get acquainted at Getting To Know You. Come as you are... casual and comfy. Renew old acquaintances and make new friends at this pre-conference social event. Arrange to meet your Facebook friends here. Light refreshments. Cash bar available.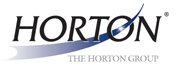 Getting To Know You Generously Sponsored by
The Horton Group
"Insurance Specialists for the Resale Marketplace"
Optional Event
Resale Shop Bus Tour
Board a NARTS "Resale Express" bus and enjoy a day filled with learning and adventure visiting NARTS member shops in Charlotte. Along the way, you will be treated to a box lunch as you are transported in an air conditioned coach. This event is an opportunity to brainstorm with your peers and make new friends as you gather ideas to adapt and apply to your own shops. Tour the stores from entrance to exit, including back rooms...something we resalers are always curious about. As an added advantage, you have an opportunity to shop and pick up some fine buys for yourself and your stores.
Don't miss this VERY popular Conference event!
Saturday Evening
Free Time for YOU!
Saturday evening is free time to reflect and unwind. Charlotte has such an abundance of restaurants, shopping and attractions that you'll have fun deciding where to spend your evening and will enjoy exploring the area! Our hotel is ideally situated in the city's compact, walkable Downtown—called Uptown by the locals. There are over 100 restaurants within walking distance of the hotel. NASCAR Hall of Fame is right across the street—Epicentre and the 7th Street Public Market are close by. There is even a Whole Foods right next to the hotel. The Westin is full of options to relax by yourself or while brainstorming with your peers. What better place to unwind in the evening than the hotel's lounge, or the WestinWORKOUT® Fitness Studio. Enjoy a delicious meal at JP Charlotte, the hotel restaurant, where you can choose from a host of seasonal offerings or visit the SoCo Bar featuring a unique waterscape and a sophisticated menu of artisanal cocktails and light dining options. The LYNX Light Rail stop, at the hotel, allows you to explore breweries and shopping in the South End and other neighborhoods. Meet friends and colleagues in the hotel lobby or lounge. The evening's possibilities are endless!
Visit Charlotte for Visitors for links to more tourist information.