About NARTS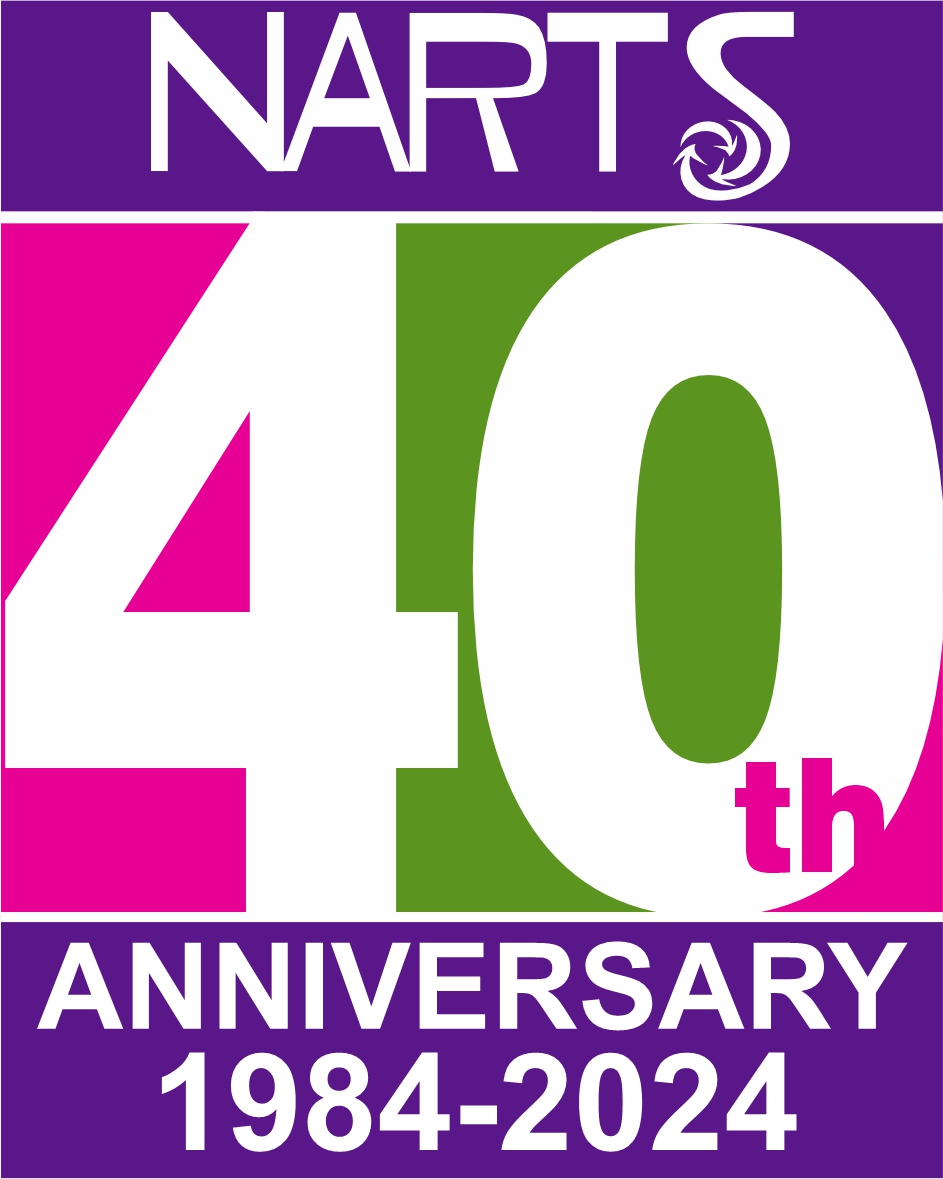 September 24, 1984 - NARTS first official meeting was held in Chicago, Illinois with four members in attendance. The group elected five members to the Board of Directors who were also the only five members of NARTS. Co-Founder Renee River was elected as the group's first President and Co-Founder Trudy Miller was elected Secretary. Renee, manager of a not for profit shop in Chicago, and Trudy, owner of a for profit shop in Chicago Heights, had met for lunch on January 9, 1984 to discuss the feasibility of a resale and thrift shop association. The seed for NARTS was planted that day. NARTS became active nationwide by 1988, when it held its first Annual Conference and is now the world's largest resale trade association!
With over 1,000 members, the Association serves resale shops of all types by providing educational and professional development for future owners and current store owners/managers. NARTS also promotes communication within the industry and builds public recognition of the industry. Members range from multi-outlet chains to single location shops and the merchandise these stores offer covers the complete gamut of consumer goods. "While many people focus on the upscale side of resale," says Adele Meyer, Executive Director, "there is a demand for items in all price ranges. Just as consumers want and patronize a variety of retail outlets from Neiman Marcus to Walmart, resale shops of all types are needed. Our job, as an Association, is to help our members provide the best service to their special mix of customers."
Over the years, NARTS: The Association of Resale Professionals, has witnessed a dramatic increase in the number of resale shops and has contributed to the growing public recognition of resale as a viable shopping venue. NARTS has seen its members expand their stores and open additional locations. Some members have branched out into specialty areas; such as, furniture, plus sizes, bridal, teens or sporting goods.
One of the most popular membership benefits in NARTS is the variety of meetings offered throughout the year. Seminars are held in different regions of the country each Fall with an optional bus tour of member stores. The yearly highlight, however, is the Annual Conference, a four-day extravaganza of hands-on workshops, networking and tours intermixed with social events. Each year the Conference is held in a different city, giving members the opportunity not only for learning and sightseeing, but also the chance to make new friends and business contacts. Many members have attended every Annual Conference since joining the Association, attesting to the value of NARTS education.
Just as important as the educational offerings is the opportunity for networking. One-on-one dialogue and small group learning enables members to share their experiences and successes with others. Many a "gem of an idea" have been discovered on NARTS Members Only Facebook group where members share, support and engage in lively problem solving discussions.
In addition to helping resalers improve their customer service and profits, NARTS provides consumers with listings of member shops. The public is invited to search the Shopping Guide on the NARTS Website to locate shops in their city or areas they will be visiting. The Shopping Guide also contains articles on How to Shop Resale, How to Prepare Your Items for Resale, The Facts on Fakes and a page of links to Websites of consumer interest.
NARTS is committed to educating both consumers and store operators on how to identify previously recalled or banned products and any products that do not meet current safety standards. "Consumers deserve to have confidence that the goods they buy are safe, no matter where they buy them," says Adele Meyer, NARTS Executive Director. "We are devoted to providing up-to-date information in the Product Safety section of our Website, including Crib Safety Guidelines, pertinent articles, outlines to educate resale operators and current product safety links."

Mission Statement
NARTS, The Association of Resale Professionals, is the world's largest trade association representing the resale industry. We are in business to help resale store owners, managers and future owners succeed. NARTS is committed to raising awareness of the industry and to providing its members with professional development, educational opportunities and peer-to-peer networking. Your professional connection since 1984...We are the voice of resale!