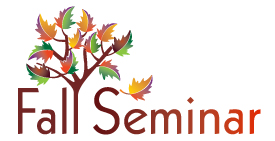 Hotel & General Information
Cleveland, officially the City of Cleveland, is located in the northeastern part of Ohio. It is situated along the southern shore of Lake Erie. The largest city on Lake Erie and one of the major cities of the Great Lakes region, Cleveland ranks as the 54th-largest city in the U.S. Cleveland is a great destination for music lovers of all types of genres. The city is a popular stop for many big concert tours. You can see many a concert at Rocket Mortgage Field House or Blossom Music Center. Cleveland is also home to several major cultural institutions, including the Cleveland Museum of Art, the Cleveland Museum of Natural History, the Cleveland Orchestra, Playhouse Square, and the Rock and Roll Hall of Fame.

Hotel Information
Hotel accommodations are not included in the registration fee.
Please make your hotel room reservations directly with the hotel.
The Fall Seminar will be held at the:
Cleveland Marriott East
26300 Harvard Rd.
Warrensville Heights, OH 44122
Room Rates
$129 Single/Double
King Bed with Sofa Bed
plus 17.5% tax or prevailing rate.
Reservations must be made by October 28, 2022 to assure NARTS discounted rates, subject to availability. We have a limited number of rooms set aside, so make your reservations as soon as possible.
Phone Reservations: Call 216.378.9191
Identify yourself as a NARTS attendee to receive our group rates.
Online Reservations: Click the "Hotel Reservations" button below
for the ONLY way to make online reservations at our group rate.


Rest well at the recently renovated Cleveland Marriott East, the ideal choice for business trips and fun-filled weekend getaways when visiting Cleveland, Ohio. Located just off the highway, the hotel places you within 20 minutes of premier attractions like the Rock & Roll Hall of Fame & Museum, Rocket Mortgage FieldHouse, FirstEnergy Stadium, Progressive Field, Playhouse Square and MGM Northfield Park. Make time for a delicious meal at River City Grille, the hotel restaurant offering classic American fare. Active travelers, maintain your exercise routine in the indoor pool or 24-hour fitness center featuring cardio equipment and free weights. After an eventful day exploring the greater Cleveland area, find the familiar comforts of home, including high-speed Wi-Fi, flat-panel smart TVs and plush bedding in spacious rooms.

General Information
Airport Transportation / Driving Directions & Parking
The Cleveland East Marriott is accessible from 271, Harvard exit. The hotel is accessible from two airports: Cleveland Hopkins International Airport (CLE) is approximately 21 miles/24 minutes from the hotel by taxi or Uber/Lyft transportation. Akron-Canton Airport (CAK) is approximately 40 miles/50 minutes from the hotel. Complimentary Self parking at the hotel. Click Here for Map/Driving Directions. All travel arrangements are the sole responsibility of the attendee.
Cancellation Policy
NO REFUNDS will be granted AFTER October 24, 2022 FOR ANY REASON. There will be NO EXCEPTIONS to this policy, under ANY CIRCUMSTANCES. No shows will not be refunded. Substitutes welcome with notice from original registrant—the difference between member and non member price will be charged if a non member replaces a member. Written cancellations received NO LATER than October 24, 2022 will be refunded less a $50 processing fee per person.
Seminar Policy/Disclaimer
NARTS does NOT allow any function (tour, event or auxiliary meeting) that conflicts with any scheduled Seminar function, including the optional resale shop bus tour. We reserve the right to postpone, delay or cancel ANY function conflicting with an official NARTS function.
Seminar attendees agree to conduct themselves in a manner appropriate for a gathering of resale professionals. Harassment, discrimination, intimidation, inappropriate or disruptive behavior/speech may result in the person being asked to leave the meeting or facility—without warning or refund—and prohibit further Seminar attendance at the sole discretion of the Staff and/or Board of NARTS.
Board, staff or attendees may be photographing and/or video taping during the Seminar and posting photos and/or videos on social media. Seminar attendees agree to allow their image to be used by NARTS in Association publications, Website, social media and in marketing and promotional materials. Other attendees may also post your image on their or other Websites and/or social media sites. If you notice someone taking your photo or video and wish to opt out, please ask them to stop and/or delete your image from their camera or device.
No one under the age of 18 is permitted at any meeting function.
Miscellaneous
A press release touting your resale professionalism to send to your local newspapers—including instructions for submission and follow-up—will be available on our website.
NARTS Fall Seminar is coordinated, planned and administered solely by NARTS for its members and other interested industry professionals.
Tax Deductibility
Educational expenses for attending business meetings and conferences are tax deductible. All ordinary and necessary expenses of Continuing Education (including registration fees, travel, meals, lodging and associated out-of-pocket costs) taken to maintain and improve professional skills are tax deductible according to Treasury Regulation 1.162-5. Please consult your tax advisor for further information.
Links to Cleveland, OH Tourist Info
A Christmas Story House & Museum
PineCrest Shopping/Restaurants
Legacy Village Shopping/Restaurants
National First Ladies' Library
Playhouse Square
The Best Theater between New York and Chicago - Cats will be at the Connor Theater November 1st-20th
Restaurants within walking distance of Hotel
Olive Garden
Don Ramon Mexican
Chick-fil-A
Chipotle
Zoup
Restaurants within a short drive of Hotel
BJ's Restaurants & Brew House
Cooper's Hawk Winery
Bomba Tacos & Rum
Mitchell's Ice Cream
Ho Wah-Excellent Chinese
Cedar Creek Grille-reservations recommended
Bar Italia-reservations recommended