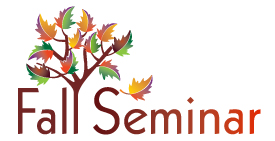 Hotel & General Information
Worcester is the second largest city in New England after Boston. It is approximately 40 miles west of Boston, 50 miles east of Springfield, Massachusetts and 40 miles north of Providence, Rhode Island. Due to its location in Central Massachusetts, Worcester is known as the Heart of the Commonwealth thus, a heart is the official symbol of the city. Worcester combines the historic charm of a small town with the conveniences and attractions of a thriving metropolis. With more than 70 cultural venues, including world-class museums, concert halls, theatres, and delicious eateries, Worcester offers visitors plenty to do and see in this central location with convenient access to all of New England.

Hotel Information
Hotel accommodations are not included in the registration fee.
Please make your hotel room reservations directly with the hotel.
The Fall Seminar will be held at the:
Hilton Garden Inn Worcester
35 Major Taylor Blvd.
Worcester, MA 01608
Room Rates
$129 Single/Double
plus 14.45% tax or prevailing rate.
Reservations must be made by October 18, 2019 to assure NARTS discounted rates, subject to availability. We have a limited number of rooms set aside, so make your reservations as soon as possible.
Phone Reservations: Call 877.684.3389 or 508.753.5700
Identify yourself as a NARTS attendee to receive our group rates.
Online Reservations: Click the "Hotel Reservations" button below for the ONLY way to make online reservations at our group rate.

The Hilton Garden Inn Worcester boasts an ideal location in the heart of downtown Worcester, Massachusetts. Situated adjacent to the DCU Convention Center, the hotel offers proximity to 13 major Massachusetts colleges and universities and an array of fantastic shopping, entertainment and dining opportunities. Discover comfort and convenience at this bright and airy Worcester hotel. Sleep deep on the revolutionary Garden Sleep System® bed and make yourself at home with your in-room refrigerator, microwave and coffeemaker. Enjoy complimentary WiFi, plus a 24-hour Business Center, fully equipped fitness center and heated indoor pool. Start the day with a full cooked-to-order breakfast at the Great American Grill®. Guests can also enjoy UNO's Chicago Bar and Grill, offering lunch, dinner, room service and a full bar...plus a 24 hr Pavilion Pantry Market.
General Information
Airport Transportation / Driving Directions & Parking
The Hilton Garden Inn Worcester is accessible from 290 East, exit 16 (Downtown Worcester). The hotel is accessible from multiple airports: Worcester Regional Airport (ORH) - with limited service on Jet Blue, American & Delta is approximately 6 miles/15 minutes from the hotel by taxi or Uber/Lyft transportation. Boston Logan International Airport (BOS) is approximately 46 miles/56 minutes from the hotel. Contact Knight's Airport Limo Service for shuttle info from Logan to the hotel. (Shared van is $61 for 1 passenger, $84 for 2 passengers or $94 for 3 passengers. Note: Depending upon how many stops the shuttle makes, driving time could be over 1 hour. All prices include taxes & fees and are each way. Town Car service is $169 each way for up to 3 passengers.) Providence /R.F. Green Airport (PVD) in RI is approximately 53 miles/70 minutes from the hotel. Bradley International Airport (BDL) in Hartford, CT is approximately 60 miles/75 minutes from the hotel. Knight's Airport Limo offers Town Car service from Providence ($169 up to 3 passengers each way) and Hartford ($225 up to 3 passengers each way) airports, but NOT shared vans. Car rental is another option. Self parking - $11.95 overnight / $9 daily - is across the street in the covered garage You may want to pull behind the hotel to unload your luggage prior to parking your car. Click Here for Map/Driving Directions. All travel arrangements are the sole responsibility of the attendee.
Cancellation Policy
NO REFUNDS will be granted AFTER October 21, 2019 FOR ANY REASON. There will be NO EXCEPTIONS to this policy, under ANY CIRCUMSTANCES. No shows will not be refunded. Substitutes welcome with notice from original registrant—the difference between member and non member price will be charged if a non member replaces a member. Written cancellations received NO LATER than October 21, 2019 will be refunded less a $35 processing fee per person.
Seminar Policy/Disclaimer
NARTS does NOT allow any function (tour, event or auxiliary meeting) that conflicts with any scheduled Seminar function, including the optional resale shop bus tour. We reserve the right to postpone, delay or cancel ANY function conflicting with an official NARTS function.
Seminar attendees agree to conduct themselves in a manner appropriate for a gathering of resale professionals. Harassment, inappropriate or disruptive behavior may result in the person being asked to leave the event (without refund) or facility and prohibit further Seminar attendance at the sole discretion of the Staff and/or Board of NARTS.
Board, staff or attendees may be photographing and/or video taping during the Seminar and posting photos and/or videos on social media. Seminar attendees agree to allow their image to be used by NARTS in Association publications, Website, social media and in marketing and promotional materials. Other attendees may also post your image on their or other Websites and/or social media sites. If you notice someone taking your photo or video and wish to opt out, please ask them to stop and/or delete your image from their camera or device.
No one under the age of 18 is permitted at any meeting function.
Miscellaneous
A press release touting your resale professionalism to send to your local newspapers—including instructions for submission and follow-up—will be available on our website.
Certificate of Continuing Resale Education suitable for display in your shop awarded upon completion of seminar!
NARTS Fall Seminar is coordinated, planned and administered solely by NARTS for its members and other interested industry professionals.
Tax Deductibility
Educational expenses for attending business meetings and conferences are tax deductible. All ordinary and necessary expenses of Continuing Education (including registration fees, travel, meals, lodging and associated out-of-pocket costs) taken to maintain and improve professional skills are tax deductible according to Treasury Regulation 1.162-5. Please consult your tax advisor for further information.

Links to Worcester, MA Tourist Info
Discover Central Massachusetts Visitors Information
Worcester Art Museum
Tower Hill Botanic Garden
Salisbury Mansion
Worcester Historical Museum
10 Best Things to Do in Worcester - YouTube