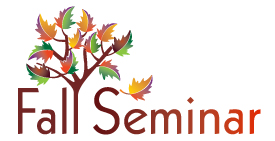 Hotel & General Information
Columbia is the capital, and second largest city, of South Carolina. It lies at the confluence of the Saluda River and the Broad River, which merge at Columbia to form the Congaree River. Columbia is home to the University of South Carolina, the state's flagship university and the largest in the state, and is also the site of Fort Jackson, the largest United States Army installation for Basic Combat Training. It's home to the South Carolina State House, a Greek Revival building set in gardens dotted with monuments. Riverbanks Zoo & Garden is a huge park with animal enclosures and botanical gardens. A diverse collection spanning centuries is on display at the Columbia Museum of Art. Dating to 1823, the Robert Mills House is a mansion and museum surrounded by ornate gardens.

Hotel Information
Hotel accommodations are not included in the registration fee.
Please make your hotel room reservations directly with the hotel.
The Fall Seminar will be held at the:
Courtyard Marriott Downtown Columbia at USC
630 Assembly St
Columbia, SC 29201
Room Rates
$124 King Rooms, $134 Two Bed Rooms
plus 14% tax or prevailing rate.
Complimentary WiFi in Guest Rooms.
Reservations must be made by October 19, 2018 to assure NARTS discounted rates, subject to availability. We have a limited number of rooms set aside, so make your reservations as soon as possible.
Phone Reservations: Call 800.228.2800 or 803.799.7800
Identify yourself as a NARTS attendee to receive our group rates.
Online Reservations: Click the "Hotel Reservations" button below for the ONLY way to make online reservations at our group rate.

The Courtyard Marriott Downtown Columbia at USC is centrally located in downtown Columbia, SC in close proximity to area attractions. The hotel is directly adjacent to the University of South Carolina; Go Gamecocks! Only a few steps from Williams Brice Stadium, across the street from Carolina Coliseum, a short distance to the State Capitol & the Historic Congaree Vista District, which has a variety of shopping, dining & nightlife! The hotel features complimentary property-wide Wi-Fi, onsite Bistro dining & 24-hour market. Some rooms feature views of the hotel pool, others offer view of downtown Columbia. King rooms have a pull-out sofa bed & all rooms have a mini-refrigerator, pillowtop mattresses, flat-screen TVs and ergonomic workspaces. They have a 24-hour business center, outdoor pool (open seasonally) & onsite 24 hour fitness center. Parking is complimentary. The hotel shuttle runs from 5-10 PM to take guests anywhere within a 3 mile radius of the hotel.
General Information
Airport Transportation / Driving Directions & Parking
The Courtyard Marriott Downtown Columbia at USC is accessible from I-77. The hotel is approximately 7 miles/20 minutes from Columbia Metropolitan Airport (CAE). Taxi fare is approximately $15 each way. Self parking is complimentary. Click Here for Map/Driving Directions. All travel arrangements are the sole responsibility of the attendee.
Cancellation Policy
NO REFUNDS will be granted AFTER October 22, 2018 FOR ANY REASON. There will be NO EXCEPTIONS to this policy, under ANY CIRCUMSTANCES. No shows will not be refunded. Substitutes welcome with notice from original registrant—the difference between member and non member price will be charged if a non member replaces a member. Written cancellations received NO LATER than October 22, 2018 will be refunded less a $25 processing fee per person.
Seminar Policy/Disclaimer
NARTS does NOT allow any function (tour, event or auxiliary meeting) that conflicts with any scheduled Seminar function, including the optional resale shop bus tour. We reserve the right to postpone, delay or cancel ANY function conflicting with an official NARTS function.
Seminar attendees agree to conduct themselves in a manner appropriate for a gathering of resale professionals. Harassment, inappropriate or disruptive behavior may result in the person being asked to leave the event (without refund) or facility and prohibit further Seminar attendance at the sole discretion of the Staff and/or Board of NARTS.
Board, staff or attendees may be photographing and/or video taping during the Seminar and posting photos and/or videos on social media. Seminar attendees agree to allow their image to be used by NARTS in Association publications, Website, social media and in marketing and promotional materials. Other attendees may also post your image on their or other Websites and/or social media sites. If you notice someone taking your photo or video and wish to opt out, please ask them to stop and/or delete your image from their camera or device.
No one under the age of 18 is permitted at any meeting function.
Miscellaneous
A press release touting your resale professionalism to send to your local newspapers—including instructions for submission and follow-up—will be available on our website.
Certificate of Continuing Resale Education suitable for display in your shop awarded upon completion of seminar!
NARTS Fall Seminar is coordinated, planned and administered solely by NARTS for its members and other interested industry professionals.
Tax Deductibility
Educational expenses are tax deductible. All expenses of Continuing Education (including registration fees, travel, meals and lodging) taken to maintain and improve professional skills are tax deductible according to Treasury Regulation 1.162-5 Coughlin vs. Commissioner, 203 F2d 307. Please consult your tax advisor for further information.

Links to Columbia, SC Tourist Info
Columbia SC Visitors Information
Koger Center for the Arts
Five Points
The Vista
Riverbanks Zoo & Gardens
Columbia Metropolitan Airport (CAE)